These 33 geometric, interpretative, sacred symbols, as revealed to Sybil Rose Pierce are now available to the public. Strikingly beautiful and immersed in the power of geometric energy: these symbols can help you make the transformation you seek in your life.
Each symbol is hand cast in silver using the ancient technique called the lost wax method. Approximately 2" in diameter, the symbols can be used for healing, for meditation, or as astonishingly beautiful jewelry.
Their geometry is riveting, and you will feel the energy for yourself as you use the affirmations and the symbols in your life. Nothing compares with the draw of positive energy you will feel when you hold a sacred symbol in your hand. It is like the geometric music of the elements... These symbols are powerful universal tools for you to use.
Each symbol is energetically cleared and attuned by Sybil. Each sacred symbol arrives accompanied by its natural affirmation and suggestions for use. Click on a symbol's image to read an affirmation.
To purchase a symbol please call or mail a check or money order to:
Sybil Rose Pierce
495 Gilbert Stuart Rd.
Saunderstown, RI 02874
Call: 401-295-4070


Awakening
Symbol: $54.00
Symbol & Book: $68.00
Gold Plated Symbol: $90.00

Opening
Symbol: $54.00
Symbol & Book: $68.00

Transformation
Symbol: $54.00
Symbol & Book: $68.00

Self Love
Symbol: $54.00
Symbol & Book: $68.00

Direction
Symbol: $54.00
Symbol & Book: $68.00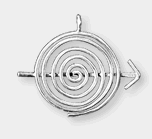 Grounding
Symbol: $54.00
Symbol & Book: $68.00

Release (old patterns & addictions)
Symbol: $54.00
Symbol & Book: $68.00

Release (internal fears)
Symbol: $54.00
Symbol & Book: $68.00

Release (heavy burdens)
Symbol: $54.00
Symbol & Book: $68.00

Release (emotional obstructions)
Symbol: $54.00
Symbol & Book: $68.00

Release (pain & suffering)
Symbol: $54.00
Symbol & Book: $68.00

Release (of cellular memory)
Symbol: $54.00
Symbol & Book: $68.00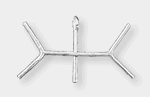 Strength & Endurance
Symbol: $54.00
Symbol & Book: $68.00

Holy Path
Symbol: $54.00
Symbol & Book: $68.00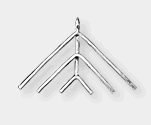 Clarity
Symbol: $54.00
Symbol & Book: $68.00

Awareness
Symbol: $54.00
Symbol & Book: $68.00
Inner Child
Symbol: $54.00
Symbol & Book: $68.00

Inner Joy
Symbol: $54.00
Symbol & Book: $68.00

Rebirth
Symbol: $54.00
Symbol & Book: $68.00

Peace with Prosperity (feminine)
Symbol: $54.00
Symbol & Book: $68.00

Peace with Prosperity (masculine)
Symbol: $54.00
Symbol & Book: $68.00

Abundance
Symbol: $54.00
Symbol & Book: $68.00

Love of Creator
Symbol: $54.00
Symbol & Book: $68.00
Flow of Life
Symbol: $54.00
Symbol & Book: $68.00

Hope
Symbol: $54.00
Symbol & Book: $68.00

Friendship
Symbol: $54.00
Symbol & Book: $68.00

Harmony
Symbol: $54.00
Symbol & Book: $68.00

Total Recall
Symbol: $54.00
Symbol & Book: $68.00

Communication
Symbol: $54.00
Symbol & Book: $68.00
Sharing
Symbol: $54.00
Symbol & Book: $68.00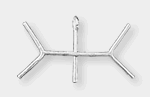 Balance
Symbol: $54.00
Symbol & Book: $68.00

Happiness
Symbol: $54.00
Symbol & Book: $68.00

Home
Symbol: $54.00
Symbol & Book: $68.00